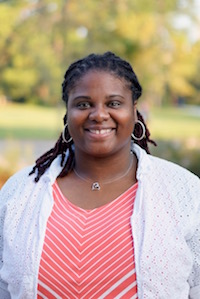 LaShae Roberts is the Program Manager for the Advising First Center for College Life Coaching.  LaShae is responsible for managing all Center operations including the training and supervision of staff, advancing the college life coaching model, and tracking assessment metrics.  Her role also involves conducting local, regional and national presentations that demonstrate the effectiveness of coaching and its impact on student success and retention.  LaShae's passion for empowering students and higher education professionals supports her claim that, "coaching works!"
LaShae brings several years of experience to her role having served in various leadership capacities including Assistant Program Manager and Senior Coach.  In her free time, LaShae enjoys reading, cooking, and spending time with her family including her two dogs.
Contact Information: lroberts@admin.fsu.edu .