If you're already in college but are looking to transfer to Florida State University, our academic advisors are available to help with your process from start to finish. We understand that the transfer process can be difficult and hope that we can assist in making your journey to becoming a Florida State University student as seamless as possible.
Below you will find some important information and resources to help you experience a smooth transition into life as New 'Nole at FSU.  If you don't find the answers you are looking for, set up an appointment with your advisor so we can further assist you.
If you would like to speak with a CAP advisor, please call 850-644-3430 to schedule an in-person or phone appointment.
In preparation for your appointment, please review the following: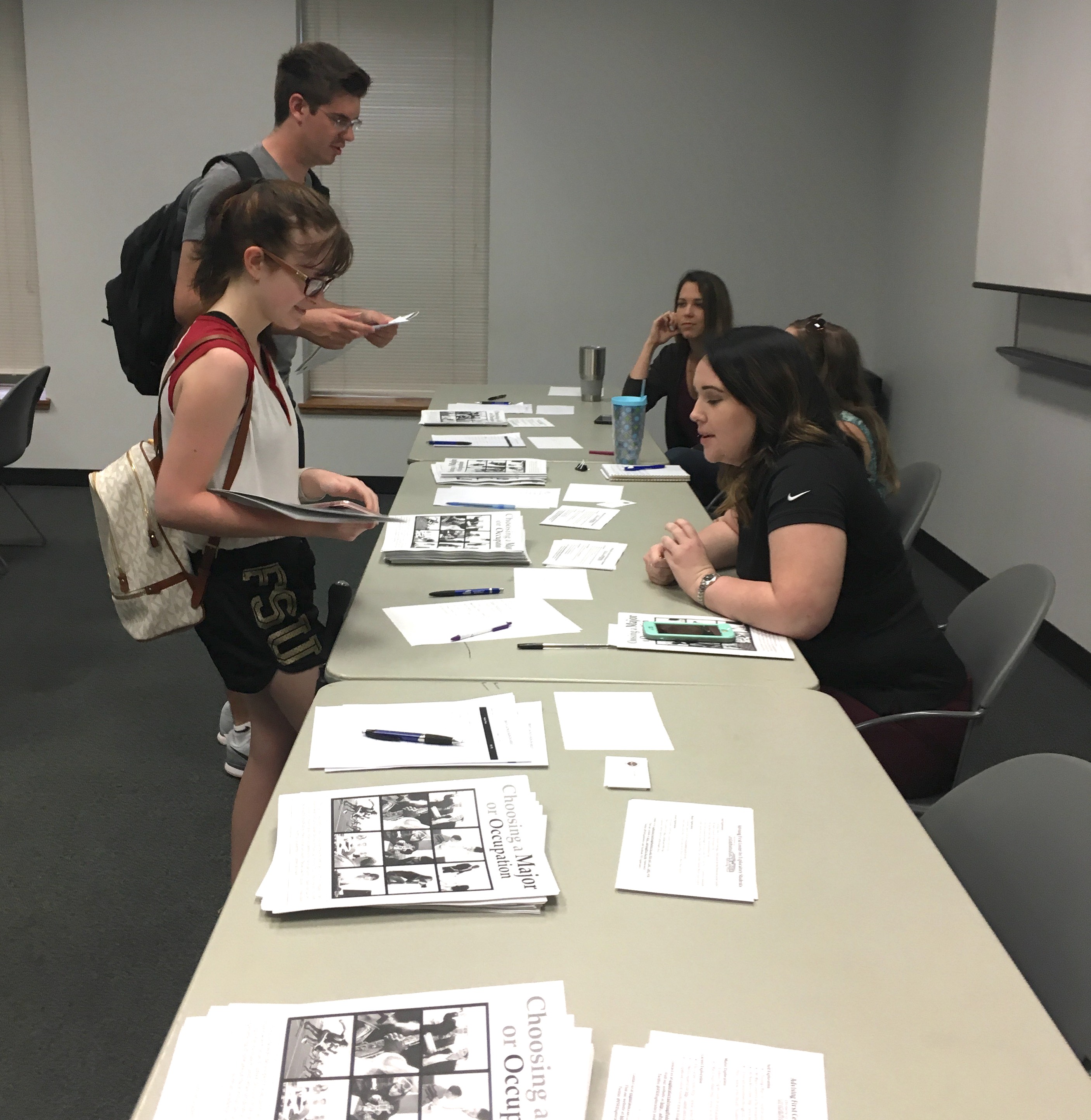 Review the FSU admissions website to determine if you are eligible for admission to the university: http://admissions.fsu.edu/ Course Credit Evaluations
Please review the FSU Liberal Studies website for information on transferring coursework. The Center for Academic Planning can give general information on eligibility, however all admissions decisions and course equivalencies are made by the departments.
Requests for Transfer Credit Course Evaluations for General Education Requirements should be sent to Amanda Register in the Office of Undergraduate Studies.
Requests for Transfer Credit Course Evaluations for Graduation Requirements and Major Specific courses should be sent directly to the major that you hope to graduate with.
Access the Academic Program Guide as a starting place for major information and requirements. Develop a list of top major choices that you are interested in and may be eligible for to discuss with your advisor.
Resources for Exploration
Send the CAP office an electronic copy of your unofficial transcript; Instructions will be provided on how to send your transcript when you schedule your appointment
Familiarize yourself with basic FSU policies that will impact your eligibility:
The Advising First Center for Academic Planning (CAP) works with individuals who are planning to transfer to Florida State University and have general questions about majors and the transfer process.
Other helpful links:
Transfer Student Resources : is a website dedicated to you! It includes information about admissions, Orientation, finances, involvement, and much more specific to transfer students.
New 'Nole : provides information on registering for Orientation, a pre- and post- Orientation checklist, and information about academic and student life as a Florida State Seminole.