Applying to college is one of the most exciting things a high school graduate will do. However, choosing a major can bring about a mix of emotions. Here at FSU we offer the Exploratory major to incoming freshmen who have not selected a major. Have no idea what major, confused between two majors or needing to connect a major to a career you are planning for? – We are here to help!
Many students assume that this one decision will be the driving force for the rest of their life. When in actuality, choosing a major that fits you garners you with the skills needed to be successful in multiple careers. While we believe choosing a major is a big decision, the Advising First Center for Exploratory Studies won't let you go it alone. Our center has a team of professional academic advisors to assist you in selecting classes, connect you to campus resources and meet one-on one to help get you on the right path and chose your major with confidence.
Choose your Major with Confidence!
---
Need help finding your map term? Click Here for instructions.
Contact the Advising First Center for Exploratory Students

Building Numbers: Kellogg Building (Second Floor)
General Office Email: ExploratoryAdvising@fsu.edu
Contact the Advising First Center for Academic Planning

850-644-3430
University Center A Room 3200
The Exploratory Program starts at Freshmen Orientation where you will sit down with an academic advisor to choose your first semester schedule. During the second week of the fall semester, you will attend Exploratory Launch where you will meet your assigned advisor and receive information about how to successfully move forward in Exploratory. Next up is your New 'Nole Advising appointment with your advisor. In this mandatory meeting, we will explore your values interest and skills to develop a short list of majors and recommend activities to continue exploration. Then our most popular programming event in conjunction with the FSU Career Center; Pizza and a Major happens in October. During the series, we will deeper explore Self, Major and Career components of choosing a major. The semester ends with Spring Registration Advising in November and December.
Advising First has two locations to assist you with major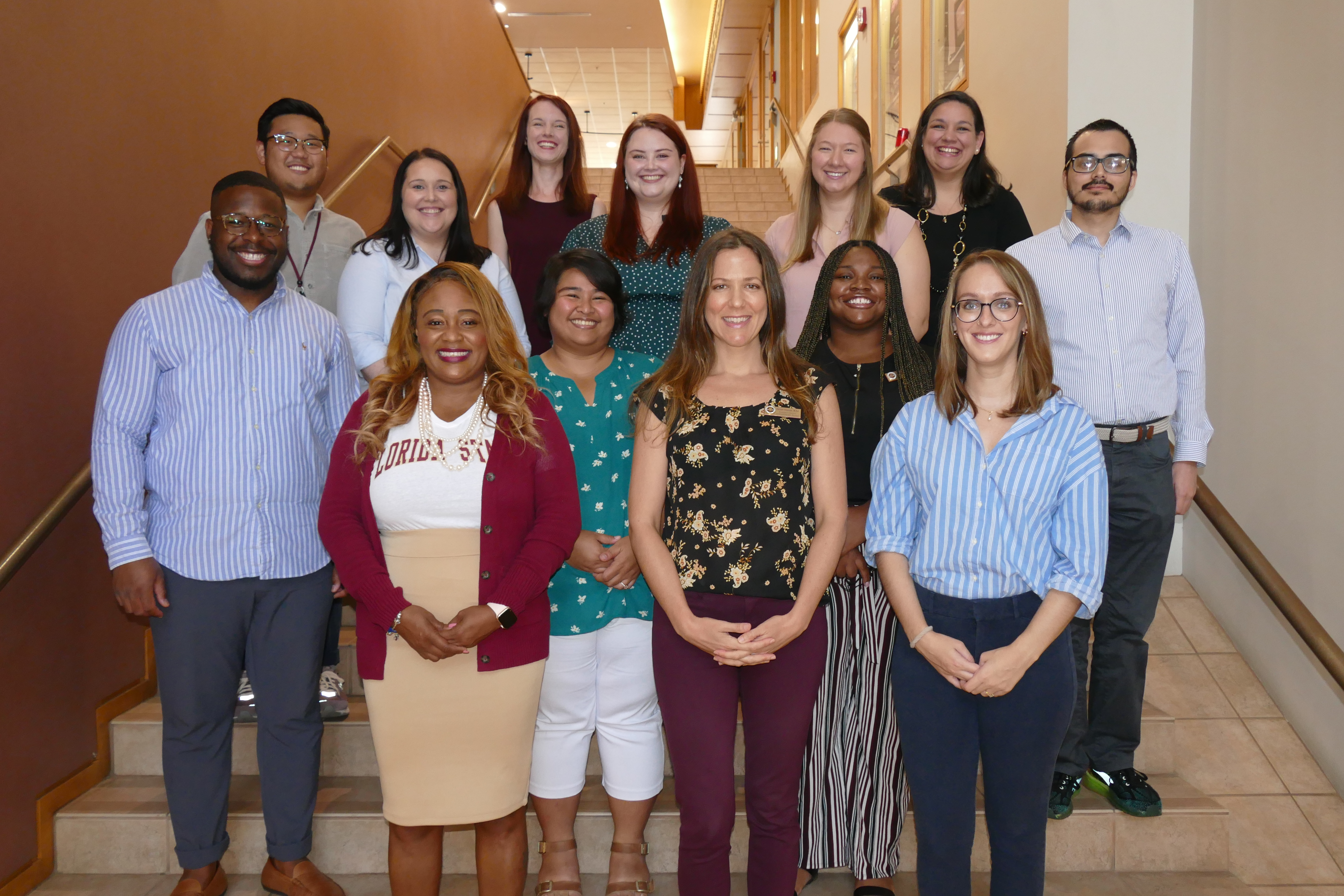 selection and reselection. The Center for Exploratory Students and the Center for Academic Planning will empower you to confidently declare a major and take ownership of your educational and career goals by providing personalized, developmental academic advising services.
The Exploratory program offers you the opportunity to develop greater self-awareness, discover the many options offered at the university, and declare departmental majors with confidence. With guidance from professional academic advisors, you will work to complete the STEPS (Students Taking Exploratory Paths to Success) Program, during which you are led through the three phases of exploration: self, major, and career.
title-inside title-centered
2