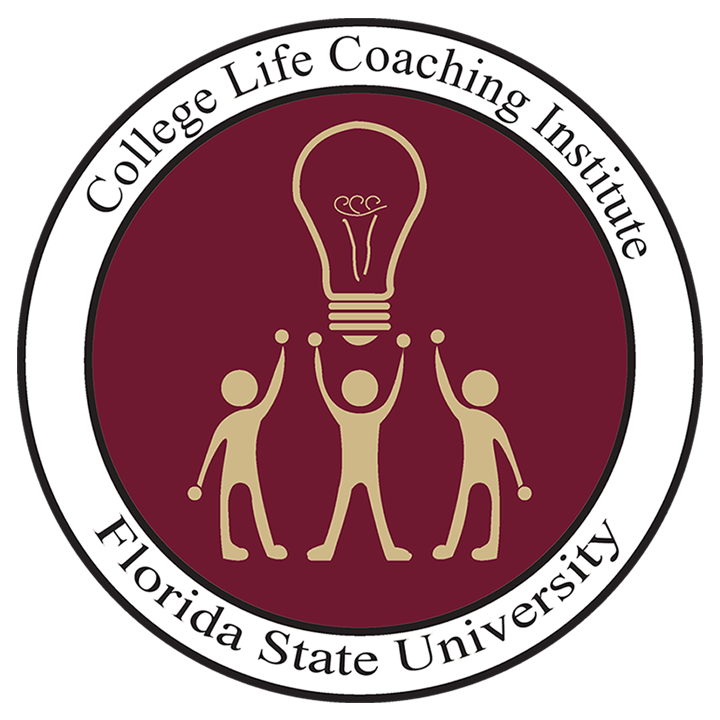 At Florida State University, we value critical thinking and strive to be on the cutting edge of higher education innovation. We designed the College Life Coaching Institute to be appealing to both the student/academic affairs professional looking to gain new skills to enhance student meetings, as well as those holding leadership positions looking for ways to innovate and motivate their departments. We encourage you to explore our website to find out more about how the Coaching Institute can support your goal to improve retention at your institution. Our theme this year is A Decade to Celebrate. We will celebrate 10 years as a program on FSU's campus and we invite you to come celebrate with us!
About    Travel/Accommodations     Parking    Registration    Contact
The 2019 Florida State University College Life Coaching Institute will take place June 5-7 in Tallahassee, Florida.
Click here to download the event flyer
To sign up for the Listserv and receive updates, please email us at ugs-collegelifecoaching@fsu.edu
What is College Life Coaching?
Since 2009, the Florida State University Advising First Center for College Life Coaching has worked with students to define their transition to the collegiate setting, engage in their professional development path and overcome obstacles that may lead to their withdrawal or dismissal. The program, comprised of a seventeen-member team, consistently works with roughly 1,700 students over the course of the academic year to create and implement individual plans linked to academic and personal success. Coaches aim to promote growth and awareness in students so that students can adjust to the college setting while establishing their independence, professional development, and academic expectations. Since its inception on FSU's campus, Coaching has proven to increase student satisfaction with the university, as well as FSU's first-year retention rate with our vulnerable populations.
Who can benefit from this Institute?
The FSU College Life Coaching Institute (FSUCLCI) is comprised of two tracks, Garnet and Gold, for those interested in making a positive impact at their institution:
The Garnet Track specifically benefits academic advisors/coaches and other student affairs professionals who would like to incorporate coaching techniques into their practice. This track equips attendees with College Life Coaching skills and a framework to transfer each of these skills into meetings with students. Attendees can expect the following:
interactive role plays
scenario-based instruction to navigate complex situations and diverse populations
an authentic repertoire of useful language to move conversations forward
advanced tutorials on how to build and strengthen connections with students
space to share challenges and best practices
The Gold Track is for leaders who work in roles such as program managers, directors, and other university administrators. Gold track is for those who would like to start or grow an existing coaching program. This track covers the essentials of program development, and provides each attendee with a personalized action plan that will help them meet the various longitudinal goals of their institution. Session topics of discussion include
identifying retention and involvement research
hiring, supporting and developing coaching team
certifications, training content and methodologies
program outcomes and success markers
discussion panel with administrators (separated based on program status)
To see a sample schedule, click here.
How does the FSUCLCI differ from other conferences and institutes?
The developers of this curriculum are aware that, just like students, everyone has different needs and goals within their profession and their school's mission. To ensure we meet participants' needs, the institute contains the following:
More discussions, as opposed to lectures, to share and learn with others in the field
Opportunities for participants to ask questions and learn about emerging trends, obstacles, and the future of coaching in higher education
Skills to build individualized approaches
Assistance in the development of a plan to implement coaching skills or program structure

Support from current practitioners and leadership to attain realistic movement beyond the institute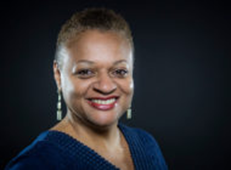 Keynote Speaker – Lynise Harris
Ms. Lynise Harris is a certified Executive Coach and has her Masters in Leadership Coaching Psychology.  Lynise began her career as a human resources professional where she developed a love of helping people reach their full potential. After a rewarding U.S. Peace Corps experience, she further developed this passion by becoming a certified executive coach. Since 2002, Lynise has supported students and professionals in reaching their goals and achieving personal and professional success.  Lynise supported the grant writing efforts, train-the-trainer program, and implementation of academic coaching programs at several higher learning institutions including Florida State University. Lynise has a strong track record of building high performing, sustainable educational programs. Under her leadership, Lighthouse Academies reached a nine-point gain in high school graduation rates (85-94% average) and a 13 point gain in college matriculation rates (60-73%) in just a few years and doubled the amount of college credits scholars obtained prior to high school graduation.
Do you want to explore our city while you are in town? Please view our Tallahassee Tour Guide below.
We have secured several group blocks with the hotels below. Our Coaching Institute takes place during orientation season, so it is important to reserve your hotel as soon as possible. Hotels appear in the order of proximity to the event location.
Residence Inn by Marriott
600 W Gaines Street, Tallahassee, FL 32304
Standard Room at $139/night
Breakfast included (served 6:30am-9:30am)
Hotel shuttle services to and from the airport are available
Deadline: May 24, 2019
Hampton Inn
824 Railroad Avenue, Tallahassee, FL 32310
Two Queen Bedded Room at $139/night
Breakfast included (served 6am-10am)
Hotel shuttle services to and from the airport are available
Deadline: May 14, 2019
Four Points Sheraton
316 W Tennessee Street, Tallahassee, FL 32301
Standard King or Double Bed at $129.00/night
Breakfast included (6am-11am)
Hotel shuttle services to and from the airport are available
Deadline: May 14, 2019
Courtyard by Marriott
1018 Apalachee Parkway, Tallahassee, FL 32301
Standard Room at $109/night
Breakfast included for single occupancy; additional guest will need to pay the full cost of breakfast (served 6:30am-9:30am)
Deadline: May 14, 2019
Alternative Lodging:
Double Tree by Hilton
Aloft Hotels
Hotel Duval
Parking at the Turnbull Conference Center is free to event guests. Parking for the event will be available on a first come, first serve basis on ALL LEVELS of the St. Augustine Parking Garage located adjacent to the Conference Center. The direct entrance to the Conference Center is located on the fourth floor of the parking garage. Guests may only park in the garage during the event. Any vehicles parked after must have an FSU permit or may be subject to ticketing. The Residence Inn by Marriott and Hampton Inn hotels are in walking distance of the event location.
Early Bird Registration will be Monday, January 21, 2019 to Friday, March 22, 2019 
Standard Registration will be open Saturday, March 23, 2019 to Friday, May 17, 2019 
 
Early Bird Registration
(January 21-March 22, 2019)
Standard Registration
(March 23-May 17, 2019)
GARNET TRACK
$300
$350
GOLD TRACK
$350
$400
Attention FSU Alumni  
Former FSU students may encounter errors when trying to register. A notification is automatically sent and the registrar will handle this as soon as possible. Your registration has been recorded so there is no need to resubmit or return to the registration page. If paying with a credit card, the payment system will  recognize your former affiliation. Please email register@fsu.edu to request your FSU ID of record. You will also be asked to reset your password. Once these steps have been completed, you will be able to pay online.
Refund Policy 
Refund/Cancellation Policy: If you are no longer able to attend the FSU College Life Coaching Institute, and wish to transfer to another person,  please do the following: 
If you have an unpaid registration, the new attendee should complete the online registration, and the original attendee should cancel their registration by contacting register@capd.fsu.edu.
If you have a paid registration, the new attendee should complete the online registration. The original attendee should email register@capd.fsu.edu to cancel their registration and provide the name of the person to transfer any payment.  Fees will be adjusted if the transfer is to another track.
Transfers to another person  may be made up until May 24th
Receive a full refund up until May 24th. All refund requests should be sent to register@capd.fsu.edu
If you have any questions, feel free to contact us by phone or via e-mail: